Web design is about more than layout and color. It is about purpose. Every business is different and therefore has different goals. Your web site should reflect this. A web Design can include many elements such as logo design, search engine optimization, Social Media integration, ecommerce and a lot more. Most of our customers come to us because they are not sure what they need. We consult with all of our customers to find out more about their needs and discuss ways we can move their goals forward.
A good web design looks good. A great web design is a portal into your business. It tells customers how you feel about them and conveys your attitude. If used as part of a complete communication package including Social Media Management, the effects are very powerful.
What We Do
Great FX Media looks at your web design project as a whole and not as collective parts. We do this in a series of steps to produce a communication package that will get great results.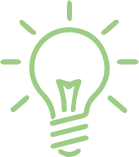 Plan
This is the most important part of the website development project. An exceptional design starts by understanding your requirements and proper planning. At this phase of the process we ask a lot of questions about your image, goals, target audience, parameters, content and the ultimate goal of your web site. Planning is a lot more than setting project due dates. A large part of the planning phase is based around identifying areas of opportunities for your business and identifying design problems and resolving them. Targeted keywords are researched in the planning phase as well as usability.

Design
Design concepts and core components are developed in this stage. This includes layout, type size, and colors. Our web design is then submitted to you for feedback. We take your feedback and continue to adjust the web design through this step until the final design of your web site is uncovered.

Build
Once the web design has been approved the build phase begins. This is when we take your approved design and start making it into a fully functional website and convert into an easy to use CMS. Functionality is built. Scripts and programming is developed for any custom functionality that was requested or required.

Test and Launch
At this stage we will test every aspect of your site. All functionality will be tested to ensure everything works as requested. Cross browser testing is performed at this phase. We want to make sure you look great no matter where your site is viewed. The validation of the coding of your site is tested at this stage as well. It is important that all coding meet web standards. This is crucial for Search Engine Optimization.

Maintenance
Once your web site is complete and has been tested thoroughly, the maintenance phase begins. In order to grow your web site readership and traffic, you should continually add new, fresh, and exciting content to your web site. The majority of our websites are built on a content management system, namely WordPress, Drupal, and Joomla!. This allows you, the site owner, to easily add and update content on your site. However, if you are not comfortable with this aspect of the process, we can do this for you.